I-GRAPH X Microtechnology Chromatograph Module
Can be configured with several columns and injection loops
The I-Graph X chromatographs all come with a chromatograph module. Microtechnology allows the injector, detector, column and electronics to be combined on a single 13 x 6.5 x 2.4 (L x W x D) board. The module can be configured with different columns and injection loops. The module is also equipped with an internal memory capable of recording 42 measurements.
Progress in the field of chromatography
Standard chromatographs are often bulky constructions and tend to only allow for slow measurement cycles. The I-Graph X series is based on a microtechnology module that brings together for the first time all the key components: injector, detector, column and electronics in one. This is a patented system. The use of microtechnology confers many advantages:
Fast heating and cooling of the column
Very short measuring cycles
Solid TCD detector Compact build with little dead
Low energy and gas consumption
Lightweight construction
The combination of valve technology and the latest software makes this tool very easy to use. Touch screen devices with multiple USB ports are heralding a new era of chromatography and related-applications.
Characteristics of the I-GRAPH X chromatograph
Detector: conductivity detector (TCD)
Standard sensitivity:10-50 ppm
Available columns:

Apolar (56 cm)
Apolar (100 cm)
HayeSep A (65 cm)
HayeSep A (130 cm)
Carbosphere (65 cm)
Aluminium oxide (27 cm)

Injection volume:

Continuous thanks to the 3.6.8 μl loop
Continuous due to the injection time

Vector gas supply:

100 ml gas cartridge
External power supply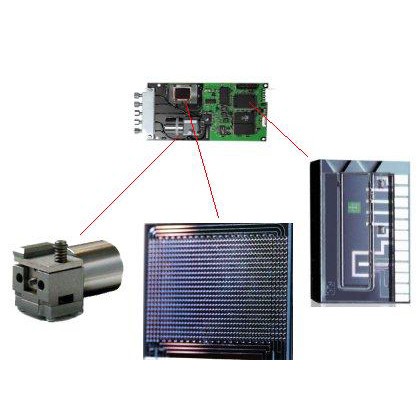 Highlights
TCD Detector
Microtechnology
Miniaturised
Internal memory (42 records)
Short measurement cycle
Low power usage (gas vector/energy)
Touch-screen and USB port